One of the things that usually lies on my desk  is Burt's Bees Lemon Butter Cuticle Creme.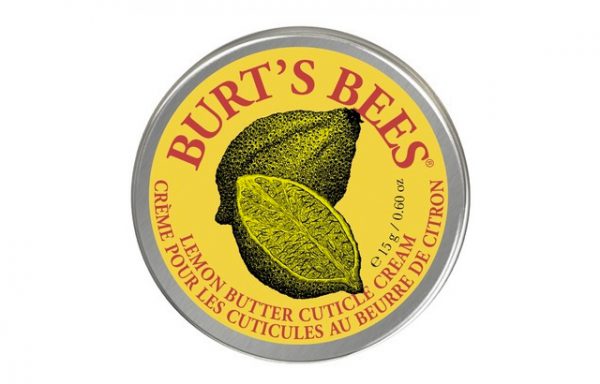 It smells just like Neocitron. To me, Neocitron doesn't taste like lemons which is a taste I think I would like. Instead, it tastes like what I imagine a lemon peel would taste like and that's just what this cuticle creme smells like too. But I kept using the creme anyway because it worked and slowly I got used to the scent and didn't mind it as much.
The Cuticle Creme really does help you keep your cuticles moisturized but it also has an added bonus: I found that if I rub this into my nails when I don't have any nail polish on, it really helps keep my nails looking very clean. The tips of my nails are whiter and brighter, and I suspect it's because the lemon oil has a bleaching effect on the nail. That, and the fact that this really is a great salve, makes this product a keeper.
Available at drugstores and mass merchandisers. $8.99.