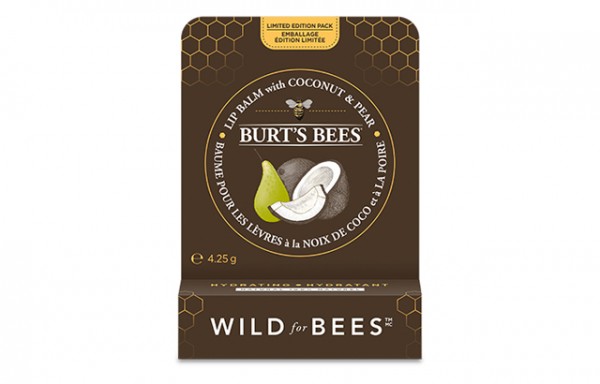 What's not to love in this tropical-scented best-selling cult-favourite lip balm. Supremely hydrating and long-lasting, it makes lips feel moisturized and immediately takes care of any roughness.
The ingredients make all the difference: this contains cold-pressed coconut oil, and shea butter, along with beeswax to really lock everything in.
What's more is that sales from this particular lip balm will go towards a great cause: the proceeds from the sale of this limited edition lip balm will go towards Pollinator Partnerships Canada: Burt's Bees has gotten together with Fairmont Hotels & Resorts and Sustainable TO Architecture + Building to create and install five unique bee hotels across Ontario. Sounds strange, right, a hotel for bees? But it's for bees that work on a solitary basis and have no hive to call home. These bee hotels will provide resting space for the bees – it's especially important because many bees have lost their homes because of deforestation and environmental damage.
If you're interested in learning more, check out the Wild for Bees website, or just pick up this lip balm at drugstores and mass retailers for $4.99.