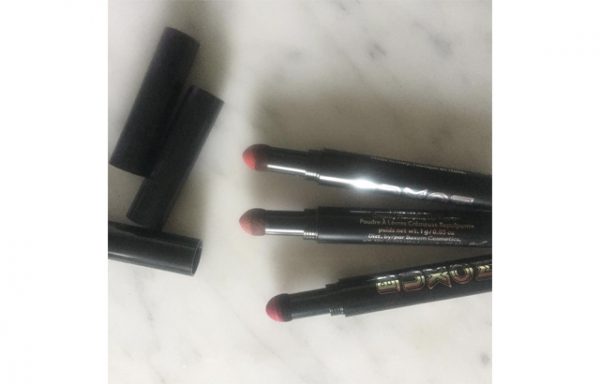 Matte lips will always be my favourite look to wear.  The colour lasts longer, and it's a true bonus if I can find a lippie that leaves a bit of a stain on my lips too. I like a lippie that I put on first thing in the morning and forget about until lunch.  I don't want smearing or smudging, I just want to be left with a nice lip.  I've had a love/hate relationship with lip creams – they're nice because they last a long time, but they definitely don't look natural.  I like my look to be a little undone.
These BuxomPillow Pout Creamy Plumping Lip Powders give lips a little tingle when you first apply them but then settle into a slightly undone matte finish. They are perfect for an undone lip look especially if you're done with the tattoo-like lip cream trend.
Pick them up at Sephora. $26.