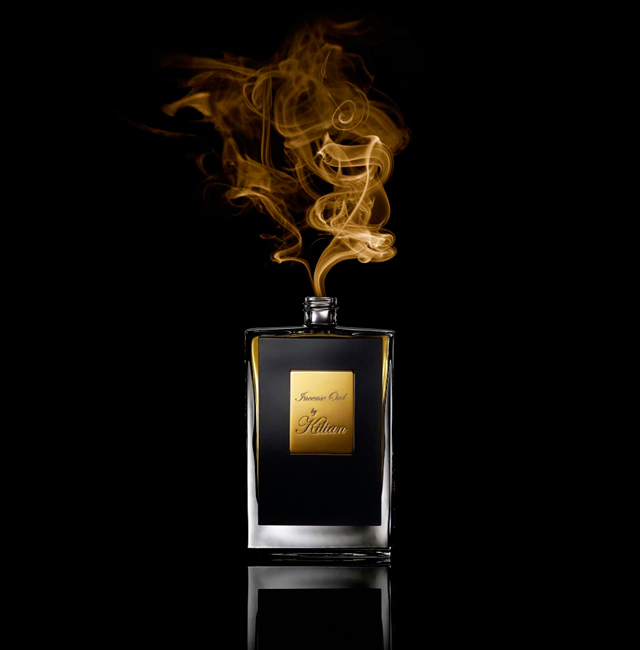 If you've been reading this site for a while, you know that I have a thing for incense perfumes, a fascination that was started by the original Armani Prive line of scents.  I'd always loved the smell of incense – the earthiness and smokiness of it – and I loved that now I could impart that smell.
That said, it's no surprise that I like Kilian's Incense Oud perfume, and I think that it's a great incense scent, and one that's up there with the Armani Prive.  In fact, if there's a downfall to this perfume, it has to be that it's so reminiscent of the original Armani Prive scents that it doesn't smell that original.  Lovely, yes.  Original, no.
Incense Oud is a mostly pine-like incense note, with a little bit of rose and pink pepper added to it.  It's slightly resinous without being sweet, and is smooth and well-rounded as a scent.  I actually like to wear this layered over a rose-scented body cream, because I find that the two are complimentary.  The earthiness of the rose just brings out the fruitiness in Incense Oud.
The scent has tons of wear and is very long lasting.  It blends into the skin and starts smelling almost natural instead of being overly perfume-like.  It will be smelled by those who want to smell it rather than by everyone in your vicinity.
By Kilian is sold only at Holt Renfrew and a bottle of this scent is over $300.  I mentioned that it's not that original, but the fact is that you can only find a good incense scent in the higher price range, so you're looking to pay over $200 for something like this.