Yes, I'm writing about a grocery store.  Calgary has a new Loblaws City Market – a gourmet grocery store – and it's amazing.  It's so good that you need to check it out for yourself.
I went opening day.  I loved it so much that I went back the next day.  And then I sent my husband.  "I can't keep talking about it," I told him, "you need to see it for yourself."
The City Market is designed to impress.  Walk in and an array of pastries and cakes greet you.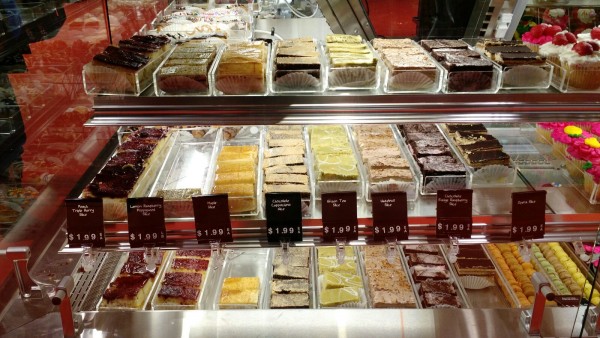 It's one thing for a grocery store to beckon you with the scent of freshly baked bread, but this is different.  If you're in the mood to grab something freshly prepared and then scooch out of the store, you can do that easily.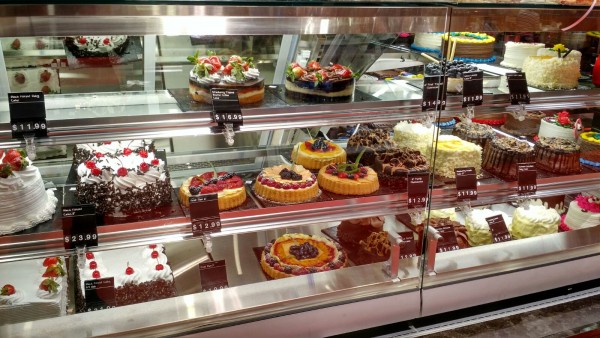 In fact, the entire store is so well-planned and unlike anything else in Calgary while being the best of what's already available.  Well, it is a little like what's in Calgary – it's a bit of Calgary's best grocery and gourmet stores, but in one huge building.
If you're used to shopping at Superstore here, then you'll be able to find all the PC products that you love, but if you, like me also head to Planet Organic for special dark chocolate, and then Sunterra for pastries, and Sobeys for the best fruit… well, now I just have to go to the Loblaws City Market and I'll be set.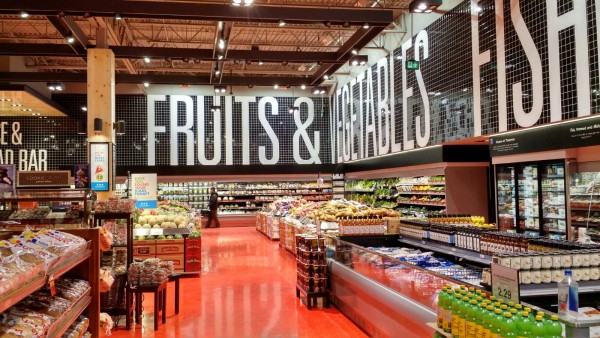 I do have to say that this store has a focus on fresh food.  You'll find tons of freshly prepared items perfect for meals at home.  There's freshly-pressed juice (something not available at any of the grocery stores near me, even the fancy new Planet Organic), house-made gelato (something my daughter now insists on if we go there), tons of pizza, whole wheels of cheese, and a coffee bar.  There's a special area just for Greek desserts (below), and a little kiosk full of different kinds of Italian cookies.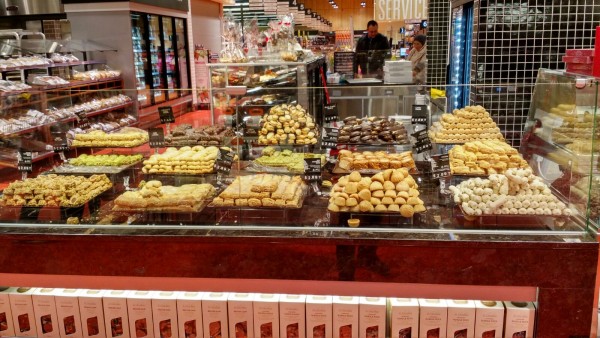 Montreal-style bagels and croissants you can buy individually (and they're better than Superstore's too!), as well as smoked salmon at the deli counter so you can get exactly the amount you need.  I also loved the cheese trays assembled on actual boards, as well as the in-store cheese specialist.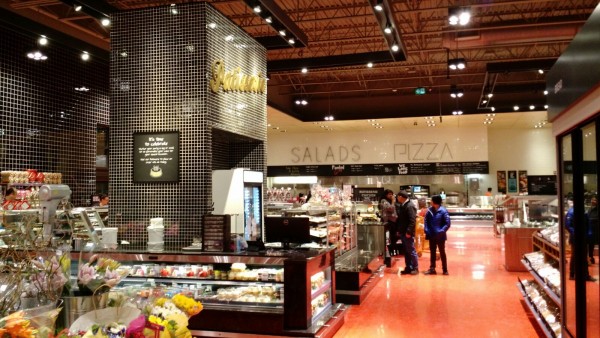 Moreover the store is clean – even considering the tons of people that were in there to check it out this opening weekend.
Will I be back?  For sure.
But I will say that although I loved all the food at the store, I found that packaged products were more expensive than the Superstore close to my house.  Diapers were $2 more a box, and baby food was more pricy too, even though both were marked as being on sale.  The thing I love about Superstore is the deals.  They occasionally have huge skids certain products that are priced to sell quickly.  You can stock up on essentials almost like at Costco, and that won't be the case for this new Loblaws.
I'll be back there for my weekly groceries, and especially when I have company coming and need something special.  But I'll be stocking up on home essentials somewhere else.
Go see it for yourself.
Loblaws City Market
10 Sage Hill Ct NW
Calgary, Alberta.