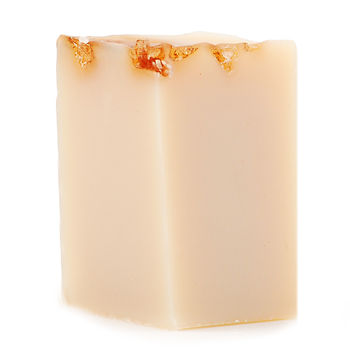 We know summer is here because it's time to take it easy and indulge in pancakes and hearty breakfasts so that we have the energy to make the most of our holidays!  And Lush has a soap for literally every occasion.  Canada Day is no exception, and you too can celebrate with their Canadian Maple Soap.
The soap has real maple syrup in it and is sweet-smelling shower goodness.
The soap is exceptionally creamy and moisturizing (all Lush soaps are!), and such a pick-me-up in the shower.
Pick it up online only for $7.95.