Meet Upothecary, the new line of body and face care products that are inspired by cannabis.  They are vegan, cruelty-free, SLES-free, and paraben free, making them gentle on your skin and a delight in the shower.
Guess what?  You're not going to be intoxicated by using these, and actually they're well-formulated, gentle products that would work for the whole family. Instead of being intoxicating, these products are modeled after the Indica or Sativa properties of cannabis.  One is meant to calm and the other meant to energize, and each has its own scent properties that are incorporated into Upothecary products.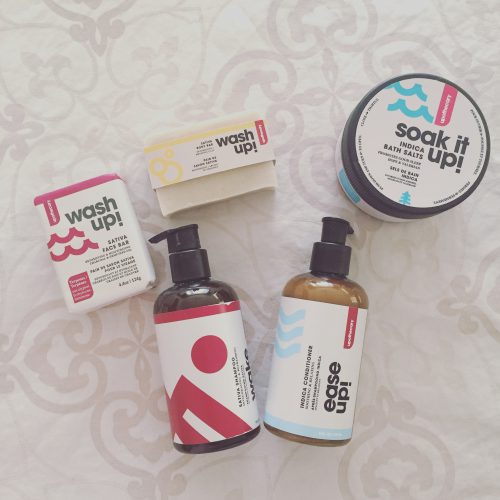 For example, the Sativa shampoo ($15) has a lemony scent that mirrors the limonene oils in Sativa cannabis.  It's a refreshing shampoo to use, especially first thing in the morning. What's more is that it's a gentle formulation – aloe water, and a coconut oil based cleanser mean that you're cleaning your hair gently.
The Indica conditioner ($15) is also super gentle – it's formulated with shea butter and argan oil so that it moisturizes the skin, while being scented with the calming aromas of lavender and chamomile.  
The body bars are similarly formulated – either in the Sativa or Indica scent to provide aromatherapy relief as you use them.
You can find Upothecary online at Upothecary.com.