Carey Mulligan didn't win an Academy Award this year, but she did a fantastic job in An Education (seriously one of my favourite movies this year), and I'm sure we'll see more good work from her – she'll be back at the Oscars one day.
She seems to have quirky style, and here's the breakdown for her makeup at this year's Oscars.
The makeup was by Georgie Eisdell.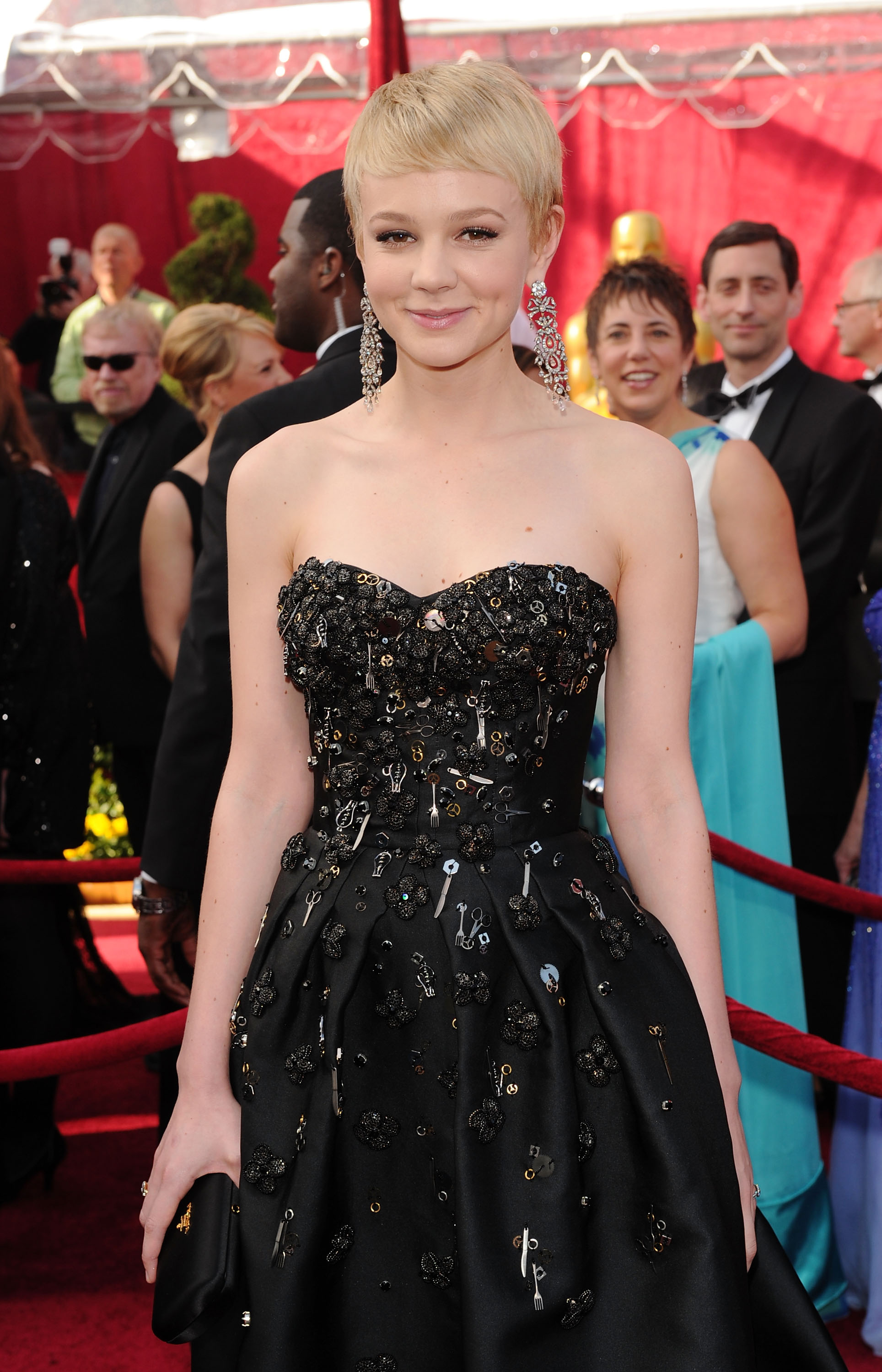 "This was Carey's first Oscars so I wanted to make sure she looked age appropriate but still embrace the glamour of the night. Carey's dress was edgy and elegant so I wanted to keep her makeup looking fresh and youthful. I wanted to enhance the natural beauty of her skin so I used La Mer foundation lightly powdered with La Mer's translucent powder over that. For her eyes, I used Chanel soft beige and pink shadows from their spice palette.  I used MAC's black track eye liner followed by YSL's Faux Cils mascara in black. To finish off her eyes I sharpened up her eyebrows with Laura Mercier's soft blonde brow powder duo. For her cheeks, I wanted to give them a pinched cheek look with Dior's glowing color powder blush in fruit de la passion. For the finishing touch on her skin, I used Bobbi Brown bronzing powder in medium. And finally on her lips I used Dior addict lip polish 004. I used La Mer body creme on the way out the door to give her body the same glow."