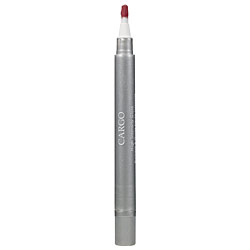 In an age in which buyers can be fickle, it's sometimes a company's best bet to be consistent rather than change things up too much.  Cargo is a great example because they change things up without going overboard and their quality is always great.
I love their new High Intensity Lipgloss.  It's got the shine and soft non-sticky texture that made Cargo famous and a favourite of celebrities.  The gloss packs a great punch of colour though and it's now a staple in my beauty bag.
If you've never checked out products from this Canadian brand, don't be shy to check out their counters.