Let's start by saying that Catrice Cosmetics says that you can wear this foundation for up to 24 hours, and I definitely did not try it on my face for that long. There is no way you could get me to wear foundation for that long, even if I was awake for 24 hours, I would have to wash my face at some point, because I love my night-time routine.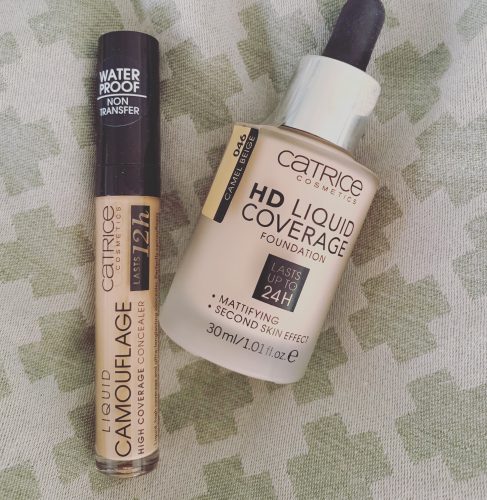 I will say, that the first time I swatched this foundation on my hand, I actually had trouble washing it off. Water didn't work, soap didn't work, I actually had to reach for my oil-based cleanser, use it on dry skin and wipe the foundation off with a wet cloth. So it is long-wearing and will last a really long time on your face.
I did notice that this foundation lasted the whole day on me – that includes lasting through a workout where I got really sweaty. So the lasting power is there.
The Catrice Cosmetics HD Liquid Coverage Foundation comes in lots of colours – but the ones that I got, Camel Beige and Latte Machhiato Beige (046 and 060) were too pink in their dry down for me. They looked nice and warm-toned when they were wet, but they didn't dry the colour that they initially looked.
You can find this foundation at Shoppers Drug Mart for $13.99.