It's a great time to get good at doing makeup, and I'm loving playing with some of the colours in this new Self-Made Bae Palette by Catrice Cosmetics. I love that it's a nice blend of shimmer and matte shades – mattes definitely feel more modern these days, so that's mostly what I'm using.
What are you doing while you're staying at home?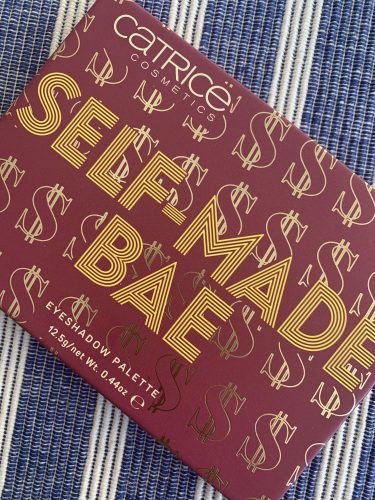 These palettes are available at the drugstore – and they are vegan, alcohol-free, oil-free, perfume-free, paraben-free.
You can find the palette at Shoppers Drug Mart. 
The palettes are $16.99 and are super pigmented and silky smooth.  The packaging is cardboard which I find disintegrates really easily, but there's a nice mirror inside so that's a luxe touch.
If you're at home, have you been practicing your makeup these days?