Evangeline Lily and Diane Kruger were at opposite ends of the world, but they ended up pulling off the same look.  Simple wavy hair, shimmery olive shadow, clean lashes, and a simple pink lip that matched their natural colour.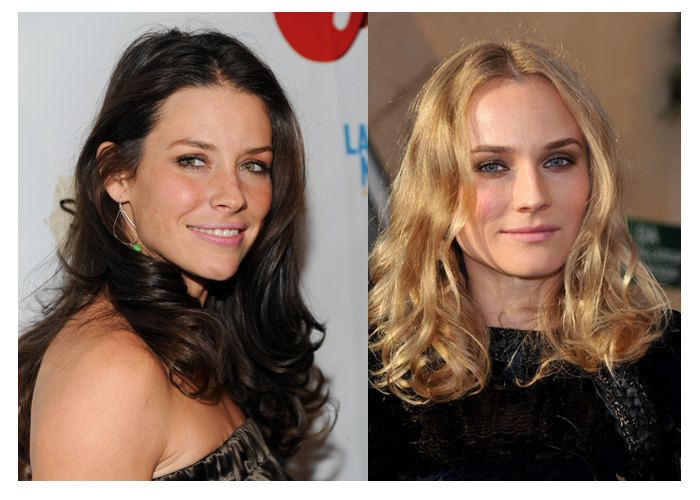 The look is at once effortless and pretty, and gives them an easy kind of glamour. The bronze/olive shadow is my favourite.  It darkens the eye, but not so much that it looks like a true smoky eye. You could really pick another dark shadow of your own choosing.  Kruger's shadow looks like a mix of golden gray, while Lilly wears an olivy bronze.
Really, this is something you could very easily do at home by yourself by smudging some olive liner around your eyes and then adding mascara!  Keeping the hair natural is the hardest thing to do, and my advice would be so spray wet hair with some hair spray to get natural wave to stay intact and look shiny.