If you have sensitive skin, or if you're using anything that will "peel" or exfoliate your skin in any way, then it's time to have a look at the kind of cleanser that you're using on your skin.  Maybe you've had a time when your skin was just so irritated even though you were using everything that you always used anyway.  Maybe you suffer from periodic bouts of eczema or breakouts but skincare doesn't seem to be the issue.  It could be that you've impaired your skin's moisture barrier and you need to give it a break from harsh cleansers and other drying products.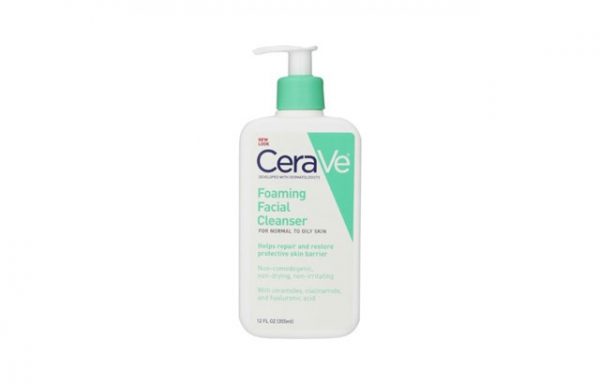 That's where cleansers from CeraVe come in – CeraVe has built a reputation on cleansers that are gentle but still work.  There won't be excessively drying ingredients in them, and that's why they're perfect if you have sensitive skin and even if you don't.
My favourite is the CeraVe Foaming Facial Cleanser.  Because I have oily skin, I've got an affinity to foaming cleansers.  They really take off any gunk and grim that could accumulate during the day and seem to leave my skin feeling fresh and clean.  CeraVe's Foaming Facial Cleanser has a pump dispenser and a smooth gel texture.  It emulsifies quickly with water to create a slight lather, melts makeup off, but doesn't leave a residue on your skin.  It's suitable for all skin types, and it's proof that good skincare products don't have to cost a lot of money!   You can find CeraVe at the drugstore.
$17.99 at drugstores and mass merchandisers, or online.