If you have KP on your arms, or rough bumpy skin on any part of your body, then you need to know about CeraVe's SA line which actually works to exfoliate skin.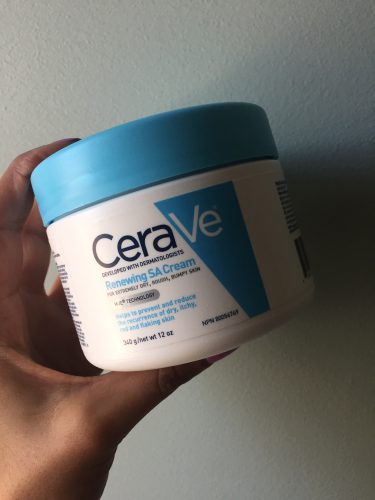 I love skincare based on science, and there's no question that if you want smoother skin, you need to exfoliate regularly – that goes for your face and for your body.  That's why I'm loving CeraVe's Renewing SA line. The SA stands for Salicylic Acid, which is in every product in the line. 4% Salicylic Acid in the body cream and the body lotion makes it so that your skin is exfoliating itself without any tugging or rubbing – and also no messiness.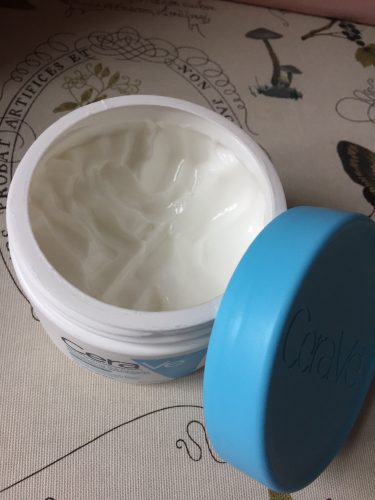 I love the Body Cream.  It is thick without being too rich, and since I started using it, my skin has been noticeably smoother.  I like that you can also use it on your face because Salicylic Acid is actually great for acne-prone skin too, and my skin just looks so much smoother when I use acids on it.
Although the Renewing SA line is new to me, it's been around for a while, and CeraVe just added an SA cleanser to the line.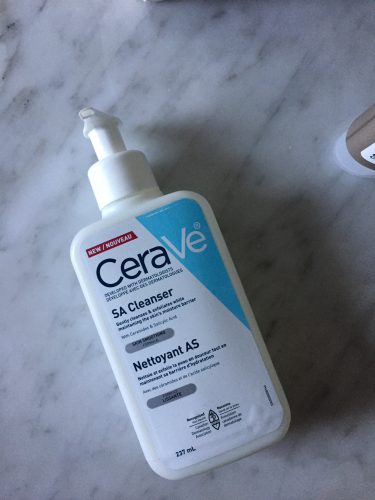 This foaming wash rinses clean, takes off makeup, and adds a hit of Salicylic Acid to your cleansing routine too.  Follow up with the lotion or body cream, and you're set. This cleanser can be used on the face and the body.
You can find the entire line in drugstores now.