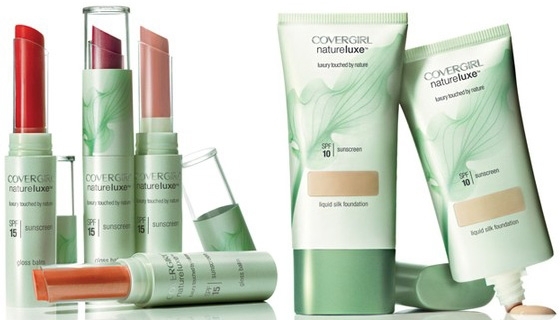 New this year to drugstore shelves is the CoverGirl Natureluxe line which includes a foundation and a gloss balm.  The products claim to have natural extracts, and the balm at least, does actually contain natural moisturizers such as shea butter!
The gloss balm comes in a clear version and several colours.  Since this is a balm, the coverage is sheer and very pretty.  I've been using this for the past few weeks, and the balm provides immediate relief to dry lips.  I prefer the tinted versions because I can use them instead of lipstick or a regular gloss.  My favourite colour is Grenache, which is a sheer neutral pink that is perfect for daily use.
The balm also has SPF 15 which means it is perfect for using on sunny days, whether you're on the beach or the ski slope.
You can purchase the Natureluxe gloss balm at your local drugstore where it retails for about $8.50.
I am expecting for CoverGirl to add more to this line later this year, but no news on that yet!