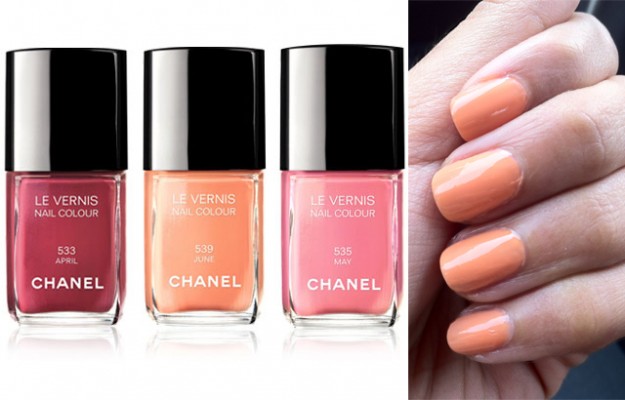 Last week, I went to @HoltRenfrew to get a Chanel manicure, and it was the perfect time to check out their Spring 2012 nail polish collection. The three colours offered are April, May, and June, a concept I think is so cute. The April is a deeper berry colour but something that eases you out of winter, May is a bright pink, and June is a peachy orange that's fresh. Of course, I went with June because it's unlike anything I've seen before and I don't own a colour like that!
All the colours are creams, which I love, and two coats gives you opaque coverage. Lovely, really.
At the Holt's I went to, June was totally sold out, there was one more of May, and two bottles of April left. However, they did say that they were going to get a shipment of more polishes, so if you haven't gotten your hands on these yet, all hope is not lost.
What do you think?