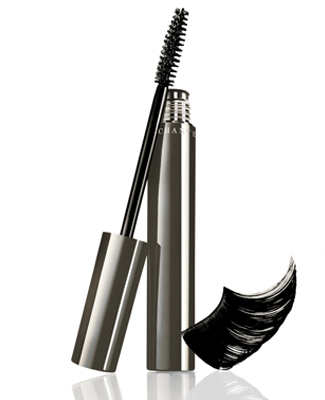 Sorry poppets, this won't make it look like you have fake eyelashes, but this is an amazing mascara nonetheless.
Chantecaille Faux Cils mascara doesn't have a crazy new wand or a formula that claims to make eyelashes grow.
It does have a wand that just works and a waxy dry formula that builds volume but is nice and dry so that lashes don't clump together.
This is the only mascara I've ever used where I think that maybe one coat is enough.  It certainly does the job, coating every lashes from root to tip.  However, because habits are hard to break, I, of course, go in for a second or third coat and see my lashes just become bigger and more voluminous.
I also like the rich black colour of the mascara.  It blends in with my eyeliner so well making my lashes look extra long.
Also, those with oily skin will be happy to know that it doesn't smear or smudge throughout the day!  Just really great lashes!
It's price – almost $40 – but probably one of the best mascaras I've ever used!
Pick it up at the Chantecaille counter at Holt Renfrew for $38.37.