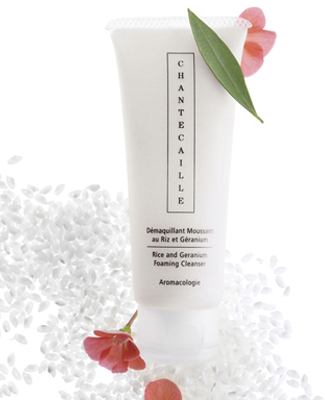 I have a thing for foaming cleansers because they give a squeaky clean.  The only thing is that I have to find something that doesn't dry my skin out but still cleans it well.
For this, I'm loving Chantecaille's Rice and Geranium Foaming Cleanser.
I'm not sure what exactly the rice and geranium are doing for my skin, but there are little granules in this cleanser that dissolve once you start rubbing it into your skin.  You get a little bit of scrubbing but not too much which makes this great to use on a daily basis.
I also like the heavy lather that this gives.  It means that my makeup comes off really easily and that also makes for cleaner skin.
Like all Chantecaille products, this smells lovely, like a floral spa product, but the scent is not a lingering or cloying one.
$64 online.