So I finally got my hands on one of those brushes that heats up so you can comb it through your hair and straighten it at the same time.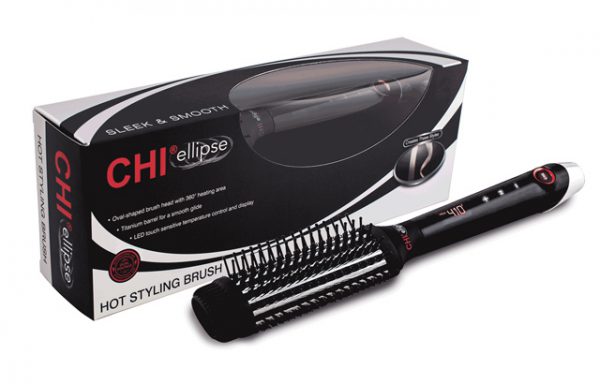 I got the Chi Ellipse Titanium Hot Styling Brush.  It's hot an oval head that heats up all the way around so that you can wrap your hair around the brush and curl it that way if you want.  The display is digital, telling you exactly hot hot the brush is before you start using it.
The brush heats up in a minute or two, which is pretty quick.  I plug it in, get dressed, and by the time I'm done, the brush is heated.  It stays hot as I use it, and it really works.  It gets all the tangles out as it straightens and unlike a traditional straightener, this doesn't flatten my hair too much, but still straightens it.  It's kind of like using a hair dryer but easier to use.  If you have pretty straight hair that's not too curly, then you'll love this.  If your hair is really curly, then you might want to go over with it with a regular straightener afterwards.
You can get it online for about $110.