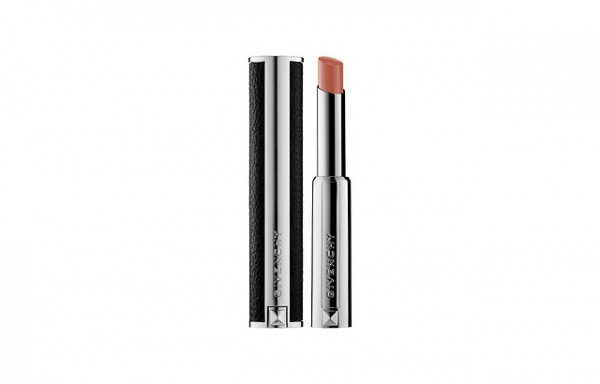 Truly, you've never had a lipstick this chic: Givenchy's new Le Rouge-À-Porter lipstick is housed in a leather encased cap. This sheer lipstick is perfect for the summer because it gives a pretty wash of colour that's not too much.
Even though this lipstick is sheer, the lasting power is awesome and I love the almost stain-like quality of colour that this brings.
It's not a moisturizing formula, but has more of a true lipstick-like waxy feel, which is great. I prefer this to many sheer lipsticks or "balms" that feel moisturizing but leave lips dryer than ever before.
Pick it up at Givenchy counters for $40.