This has been the year of fragrances that are coming out in 3's, and Chloe's Eau de Fleurs collection is one of those!
There are three scents to choose from here, and each comes in a generously sized glass bottle that looks chic and understated. The three scents offered are Eau de Lavande, Eau de Capucine, and Eau de Neroli.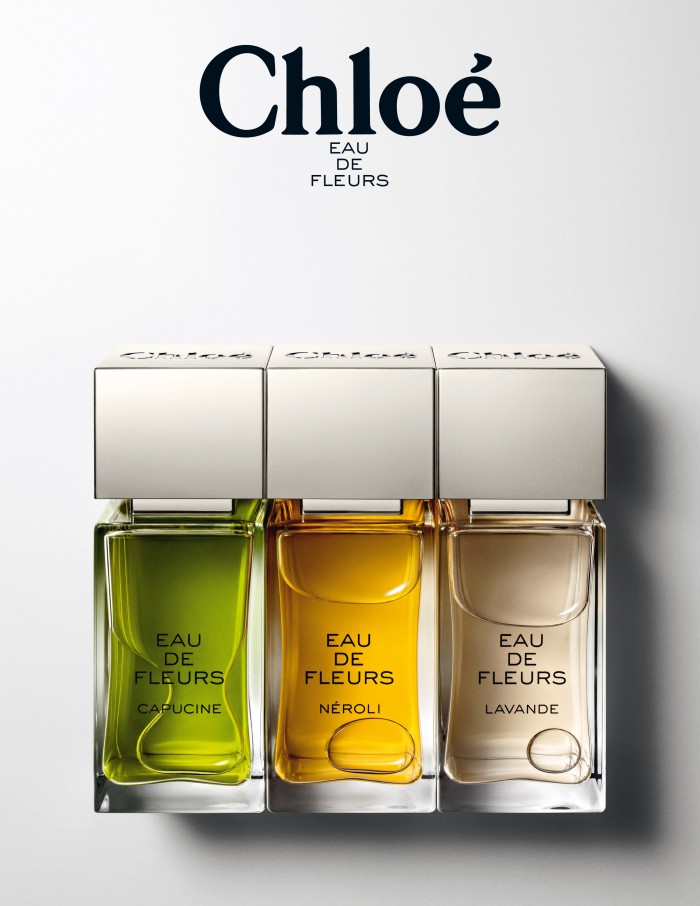 I can't stand lavender scents, and the capucine is too gourmande for me, so it was the Neroli that I liked the best, and it kind of just blew me away. I have no point of reference for neroli, but this eau smells amazing. It's floral and light and packs a punch only when you really smell it up close. The notes are: clary sage, tonka bean, white musk, amber, mandarin, orange, rosemary, neroli, peony, and cedar. I know that it's the combination of flowers and cedar that I love and the freshness of the mandarin and orange really appeals to me this summer.
The Eau de Fleurs collection is meant to be sprayed more as a body spray than a perfume, and that's why they come in such big bottles. All the scents really lasted a long time on my skin, so I don't need to spray them as liberally, but you might want to if you want a more intense scent.