Guys, I really missing carrying a purse. But never have I ever carried a perfume in my purse in case I don't smell good. I have enough hair product in my hair that I know I usually smell like that, but I love the idea of purse sprays and the cute factor that surrounds them. They're also great for travel.
This Chloe Lisy purse spray is no longer in production, but maybe they'll bring back more of them!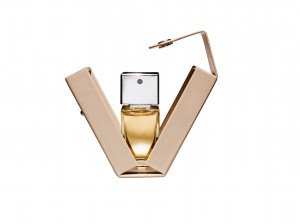 Chloe Lisy is the updated version of the classic rose fragrance. With notes of rose, tonka bean, pepper, and sandalwood, this is a scent that's potently sweet yet interesting and completely wearable.
The eau de parfum only comes in a purse spray that has its own pretty leather case so the perfume has no chance of getting all over your bag.  It's a potent brew too, so be sure that although you're getting a small amount, a little will go a long way.  BUT, if you love it, then get more than one because this is limited edition, so once it's gone, it might be gone forever!
This is my evening scent for spring and it's one for almost all ages, so try it for yourself.