This Fall, Chloe comes out with a flanker to its Love scent.  Love has, I feel, really become popular with all ages.  I can smell it on university students, moms, and any girl in between.  It is a highly wearable and rather pretty scent that has good sillage (meaning that others can smell it on you) and lasts a really long time.
Love, Chloe Eau Intense focusses in on the darker aspects of what has been a light scent.  Louise Turner, the perfumer says: "The idea was to enrich the heart of the first formula without distorting it."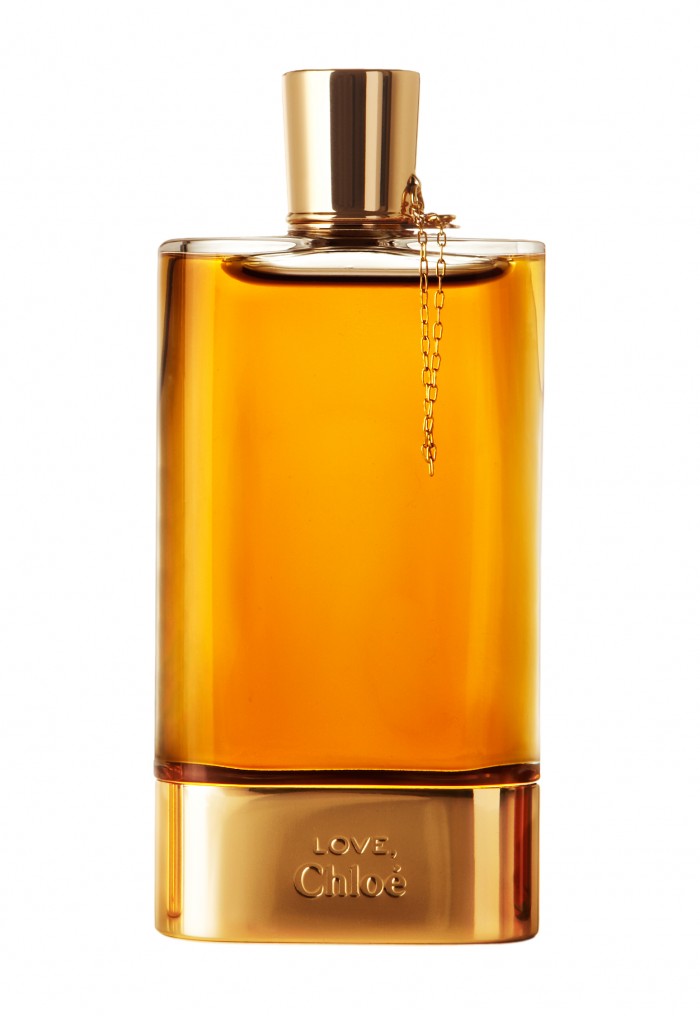 The powdery aspect of the scent remains but then the heart of Peru Balsam and Vanilla Absolute come through giving the scent a woody sweet scent.  It reminds me of a forest in the spring because you can smell the sap which tends to be quite sweet smelling as well.
The fresh flowers and musks remain, but are overtaken by the sweetness after an hour of wear, and that's when you can really smell the heart of the fragrance.
The packaging of the scent has been modified as well – look for the copper bottle.
Pick it up at department stores this fall.  75ml will retail for $125.