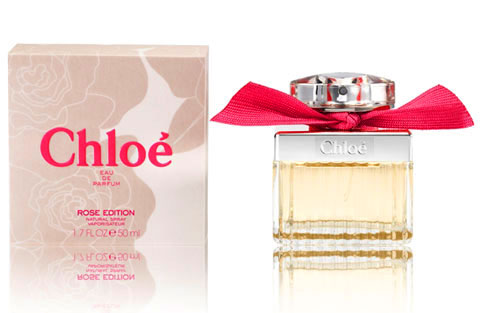 The newest from Chloe is a Rose edition of their original scent, which to me, seemed a little strange, seeing as the original had a pretty heavy rose note to begin with.
The rose in this is accented by lily of the valley, magnolia, cedar, and some amber.
Truthfully, I love rose scents, and so I was excited to try this even though I was wondering how different it could be.  Actually, it is not that different from the original.  Perhaps it is slightly more floral in the initial spray, and that's always nice, but the drydown is very characteristic of the original Chloe that was launched a couple of years ago.
This is one of my favourite scents, and I love wearing it, but if you have the first, then you probably don't need this version as it is not that different or that new.
On counters everywhere!