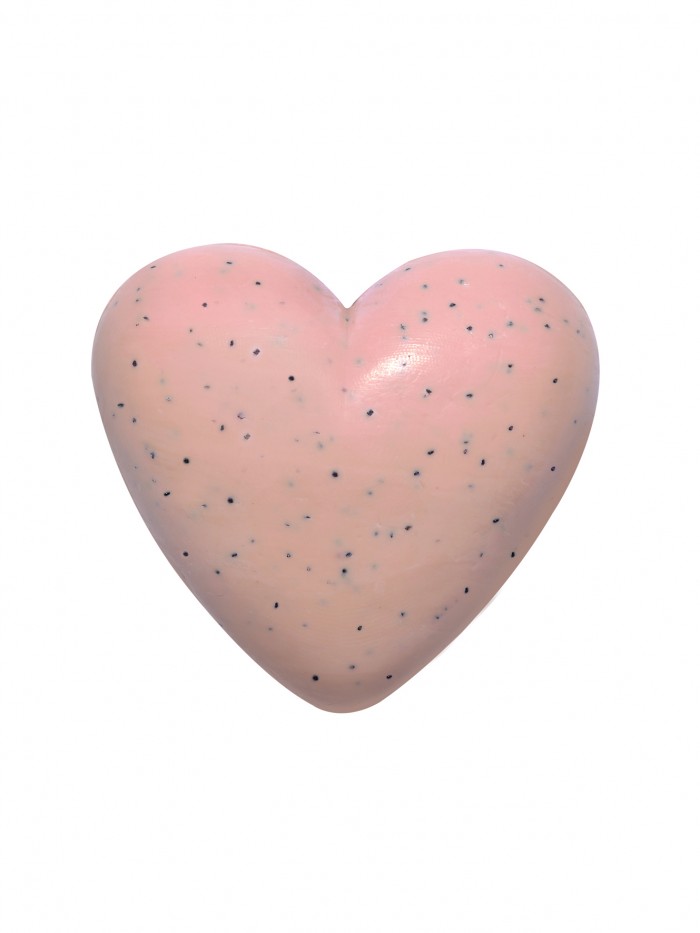 Two products that you must check out this February at The Body Shop: their Chocomania Body Scrub ($18) and Soap ($4). Both products smell like decadent chocolate, both moisturize while sloughing skin, and both have a chocolate scent which you can leave in the shower – I prefer it that way because then you don't smell sweet the whole day. I'd rather let my perfume do the work but if you're not like me, you can invest in the Body Butter ($18) or Body Lotion ($12) which provide the sweet smell for up to 48 hours! Along with hydration, of course.
And I just had to show you what the body scrub looks like – it looks like a mud pie, or rich chocolate fudge, and smells like it too.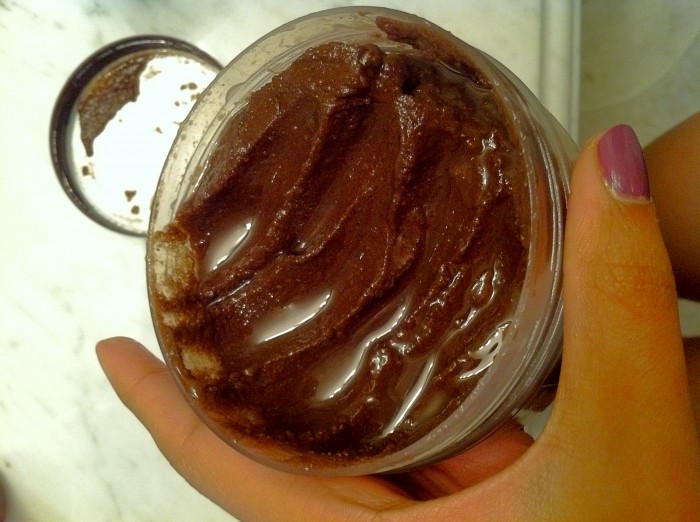 Just a tiny sniff made my mouth water – I'm a chocolate fudge addict. The scrub is sugar bits, cocoa, and oils, and leaves skin so soft and smooth.
Available for a limited time starting this February! And they have boxed gifts in case you're picking something up for that special someone in your life.