…because it smells so good.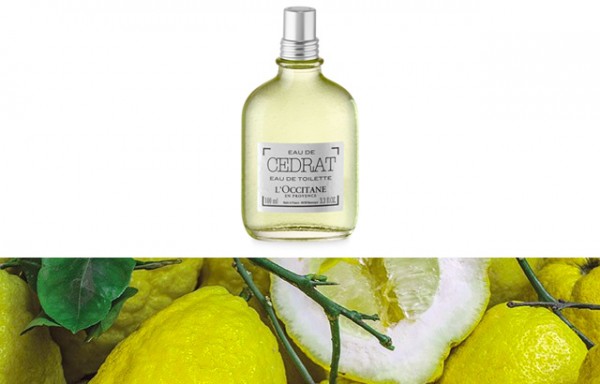 I thought that the name Cédrat referred to cedar because this men's scent is so woody, but actual Cédrat is a citrus fruit that has a fresh raw scent. The thick rind conceals a sparkling fresh citrus interior and it's the inspiration for this line of products.
In addition to having an eau de cologne in the lineup, there's also a shower gel (which works on both hair and body) as well as face cleanser, a deodorant, face gel, soap, and a range of shaving products.  Because it smells so good, for father's day I'd recommend a set that includes the cologne and deodorant so that you can keep smelling the scent.
Available at L'Occitane boutiques for this father's day.