Holy porcelain skin, batman!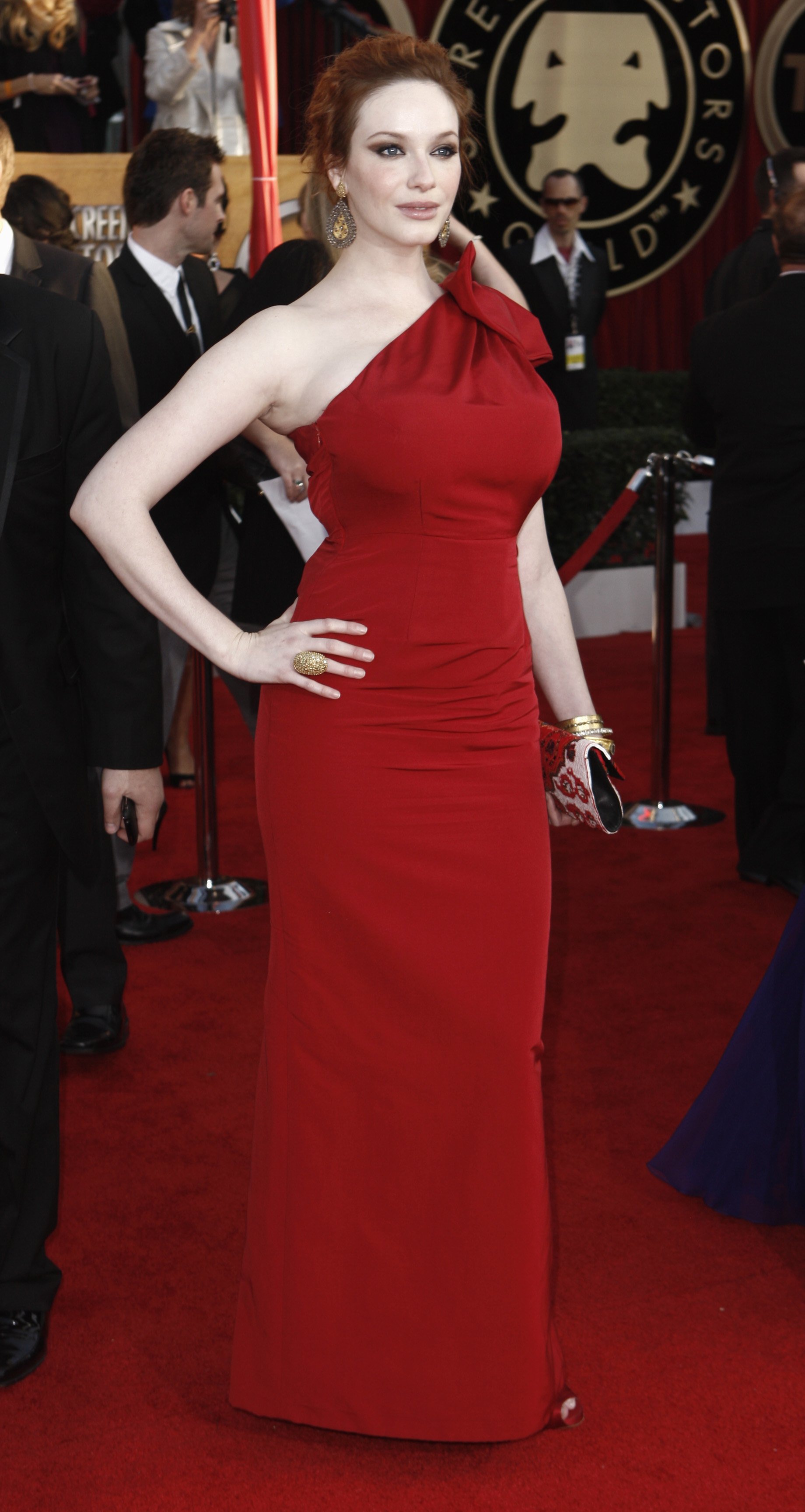 Christina Hendricks got so much flak for what she wore to the Golden Globes.  She was wearing a ruffled peach dress designed by Project Runway winner Christian Siriano.  The dress wasn't his prettiest creation, and it added volume on the hips – a place where Hendricks doesn't need any help, her proportions are perfect.
In any case, it was nice to see her wearing something a little more svelte to the SAG Awards last night.  I wouldn't say that it was my most favourite dress – a red dress has drama but at the end of the day it's still just a red dress – but it does look amazing on her and really brings out her porcelain skin.
I love that she went with gold accessories – gold goes well with everything, and I think that they also help bring a bit more oomph to the look.
More oomph is also added by the smoky eyes.  I am liking that the shadow extends outwards from the eye making her eyes look bigger.  I have tried to do that technique myself at home and it just hasn't worked that well on me.  Like the natural but glossy lips as well – it almost looks as if all she's wearing on her lips is a light coloured gloss, and if you have highly pigmented lips, you could probably pull this lip look very easily.