Are you into silicone-free hair products? I have to admit, I kind of am. I'm not against silicone, but I think it's good to mix it up because overuse of them can cause build up on your hair.  This is also why you want to wash your hair regularly and not just douse it in dry shampoo.
Anyway, natural French hair-care line, Christophe Robin now has a Regenerating Serum with Prickly Pear Extract which is great for dry hair. It is silicone-free and adds moisture, with 94% of the ingredients coming from natural origin.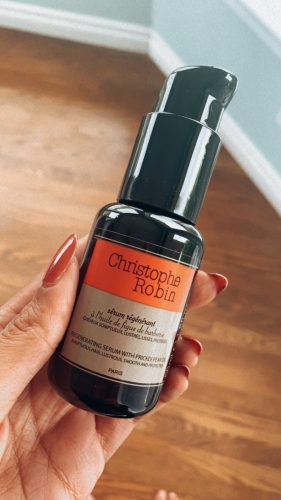 I love how shiny this makes my hair, and my advice is to use it on wet hair, not dry hair, because it'll make your hair crunchy if you put it on hair that is already dry.  This was good for adding a bit of hold also, and I love it so much that I'm almost out of it.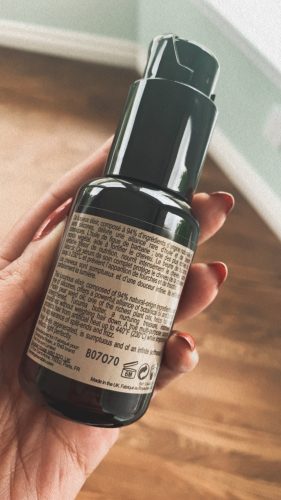 I'm really into the packaging too.  It comes in a heavy glass bottle with a pump.  You can see that the bottle is lacquered black which adds to the loveliness of the product. You can also use this as a heat protectant and it can seal split ends to make for a smoother finish.
This gets 5 stars from me.  Buy it where you find your Christophe Robin products, including Sephora. $68.