If you're into taking care of your hair, or you follow any kind of hairstylist, salon, hair enthusiast, then you'll have heard about Silk pillowcases.  Silk – because it's so smooth – is much more gentle on your hair and skin than cotton.  Most people have cotton pillowcases, but even the highest thread count of cotton isn't going to be as smooth as silk.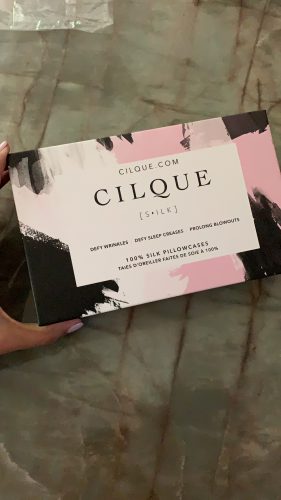 You can find silk pillowcases at some salons, but I got mine from Cilque.com.  Don't be like me and just get one – it looks weird on a big bed to see one pink silk pillowcase, and the other one plain cotton. Get two pillowcases – even if nobody sleeps on the other side, it'll look way better.
The Cilque pillowcases are 100% silk and are machine washable, so they're really not much more work than your regular cotton pillowcases.  They really do feel nice and smooth and I had a comfortable sleep on them at night time.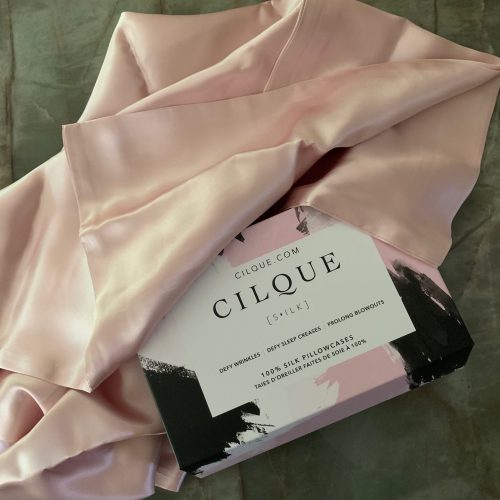 Here's me lying on my new pillowcase after a blow out.  My hair looked great in the morning, but truth be told, I'm usually a pretty sound sleeper and I can have a blow-out last a long time.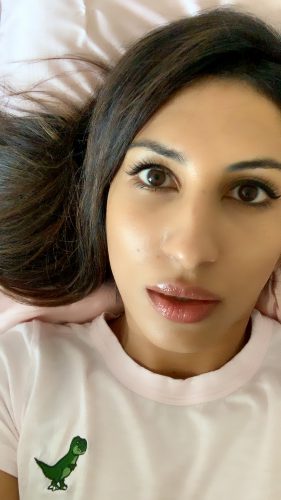 I do feel that the silk was very gentle on my skin and not as hard as cotton.  I also wasn't prone to getting sleep lines on my face that I can sometimes get from cotton pillowcases.
I have to say that in the case of silk pillowcases, I'm a believer.  They do feel so gentle on my hair and skin and I had a great sleep with them.
Cilque pillowcases are available at Cilque.com. They're available in a range of colours – light pink is the one that I have.  I just wish they sold them in pairs! Prices range from $59 – $99 depending on the size and colour you get.