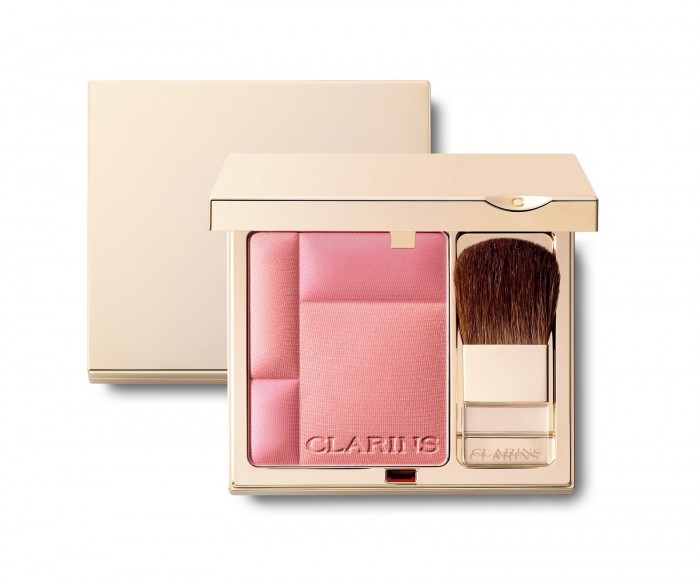 I'm slowly getting to know Clarins products better and better, and from what I've seen, I am liking the brand a lot!  The new staple in my makeup drawer, is Clarins' new Blush Prodige.  This is a blush that's made up of a series of colours that you can mix or wear separately.  I have the blush in Rose Wood, and it's mostly made up of big squares of neutral matte pink blush with light pink shimmer strips on the sides.
Believe it or not, it's pretty easy to pick up the shimmer separately when you want to highlight, provided that your blush isn't too fluffy.  I prefer to mix all the colours for the apples of my cheeks, and use just the matte shade to contour.  I apply it at the bottom of my cheeks so that it creates a natural hollow look.
This is available at Clarins counters for $32.