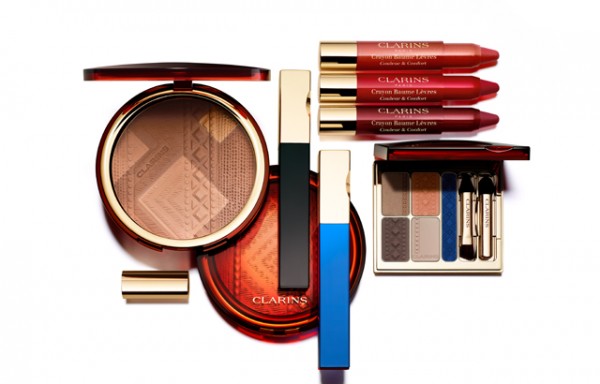 It's 100% thanks to the long winter we had that I'm really into bronzing compacts right now. That and Robin Wright's perfectly sculpted cheekbones on House of Cards. When I look at her, I think "I can do that too, it's so easy" and then reach for my bronzer and blending brush.
Thanks to this compact, you too can apply sweeps of bronzer on top of your cheek bones (instead of under them to contour) and add some warmth to your face. It's a great look if you're trying to minimize on the amount of makeup you seem to be wearing because for some people bronzer applied this way looks a tad more natural than blush.
A blend of tan, peach, and beige pigments mean that this compact is a pretty wearable peachy bronze. It's also HUGE so you can really dip a smaller brush into any of the colours you want and use them individually.
Find it at Clarins counters this summer for $42.