Clarins Eau des Jardins has been known since it's launch as a wellness perfume. The blend of botanicals that it contains are meant to help you focus and get on track. To complement the line, Clarins has launched some body products scented with the same blend. The new body products are a body wash and a body cream, and I tried out the latter.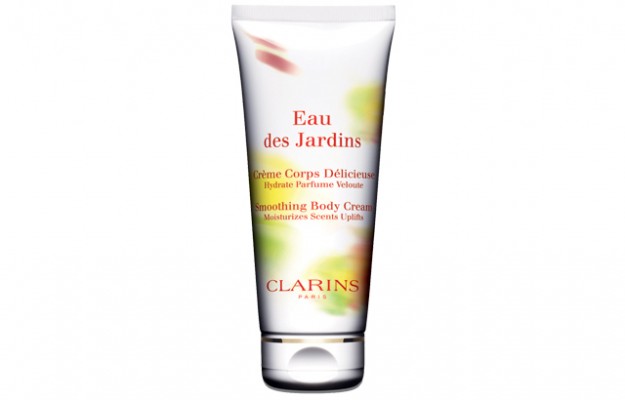 The cream has an interesting formula – it seems to be watery and absorbs almost instantly into the skin, but leaves behind a kind of oily (not greasy) residue. The overall effect is that you're totally moisturized but the whole process is done in a snap.
The body cream is also highly scented. Using this before bed meant that I was enveloped in the scent blend, but the scent stayed in my clothes until I washed them.
If you don't mind products that are very scented, and you like the smell of Clarins Eau des Jardins (which, as a matter of fact, is a beautiful scent), then this will be for you. Because it is so strongly scented, I don't recommend using this all over as a body cream, but it would better used sparingly, say, just on the hands.
It is available at all Clarins counters for $49.