A brighter you. That's what the Clarins Spring 2014 collection offers you, and the array of shimmery and creamy options really do deliver.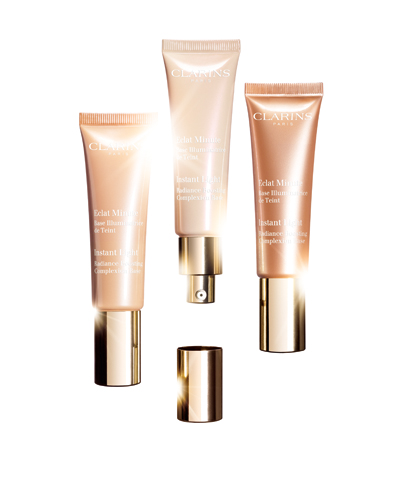 Like any good makeup artist, Clarins offers a good base with its collection of three new colour-correcting bases. Yes, this is the new trend that you're going to be seeing on counters this year: products that correct the base instead of just covering it up. The Clarins bases come in rose, champagne, and bronze. They all combat dull skin in their own way and create a more even canvas on which to spread foundation or concealer. These are sheerly tinted and light in texture. If you have oily skin, they can likely replace your moisturizer. They are suitable for all skin types and absorb quickly. If I were using a makeup base, I would use it after applying this cream.

Next, four new brightly-coloured cream blushes. These are cream to powder formulas and are a little bit harder to the touch than most cream blushes. They are quite different from MAC or Bobbi Brown cream blushes that are more emollient and look almost greasy and shiny on the skin. Peach, Candy, Grenadine, and Rosewood are the colours that they come in.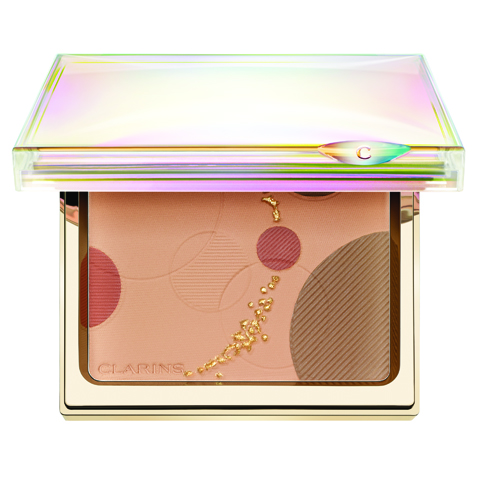 The main attraction is the Opalescence Face and Blush Powder. A blend of peach, bronze, and rose powders (like the bases offered in the collection), this soft palette is great for setting makeup and adding a touch of warmth to the skin. There's a tiny amount of shimmer in the powder and this is not for those who want completely matte skin.

The mineral eyeshadows on offer are smoky purples and light pinks. Pretty for the summer. Because the shadows are mineral-based, they are quite shiny but ultimately long-wearing.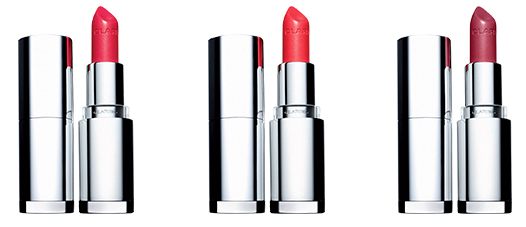 The Joli Rouge Brilliant Sheer Lipsticks are adorable and will likely appeal to many people. They're sheer, but brightly coloured (as the name states!) and easy to wear! They are moisturizing and shiny and so do not have great wear time. The colours: Tropical Pink, Coral Tulip, and Pink Orchid are lovely. Truly, you can't go wrong with any of them.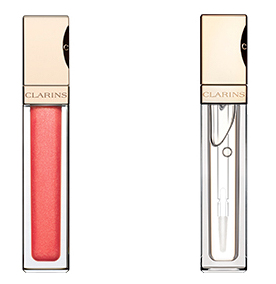 Finally, Gloss Prodige in clear and Coral Slip.
Pick up the entire collection at Clarins counters now.