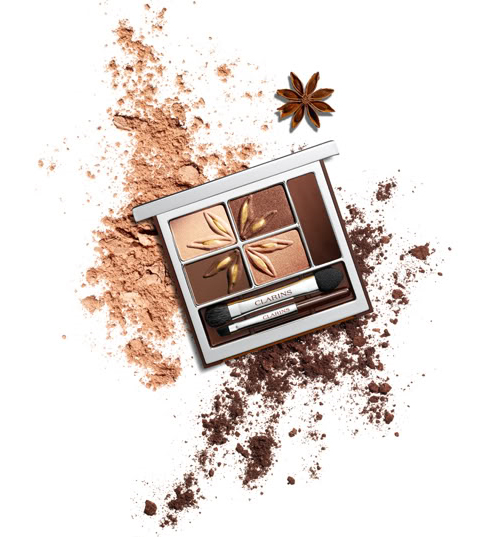 Clarins Summer 2010 is now on counter, and their eyeshadow quad is great if you want soft and pretty makeup this summer.
The quad is actually going to be my go-to eyeshadow when I want something that travels well, because there's a soft colour that's perfect for the daytime, and there are 2 colours in between and then one very dark colour that's good for lining.  The quad also features a cream eyeliner in a light shimmery brown which is perfect if you have lighter skin, but I prefer to go over it with the dark brown shadow or a black eyeliner.
I used the shadows and the liner on top of a primer, and they both lasted the whole day.  I wish the liner was a little darker so that I didn't have to go over it, but it has great lasting power and I like that it's shimmery.  In a pinch I'd even use it all over as a shadow to make more of a smoky eye.
The Clarins summer collection is on counters already.  I'm also testing out one of their bronzing products, but more on that soon.