Ok, I feel like we're kind of getting to a time when masks are getting a bad rap… the effects are temporary! They're sometimes fragranced! You need to use them continually to get results!
Nevermind all that. When you have tons of Christmas parties to go to, or secret Santas, or pictures with Santa, sometimes you just need your skin to look polished IMMEDIATELY.
Guess what: this is not the time for peels no matter what your local medispa on Instagram is telling you. The last thing you want is for your skin to be peeling and flaky. You'll just want to put more product on it and that'll be no good for the pictures.
What you need is either a hydrating sheet mask or a mattifying clay mask. I find clay masks to be great at leaving just the right amount of oil absorption on your skin so that you really get your makeup to go on smooth and stay matte longer. It'll mean that you use less primer and less powder and that you won't be updating your makeup throughout the day or night.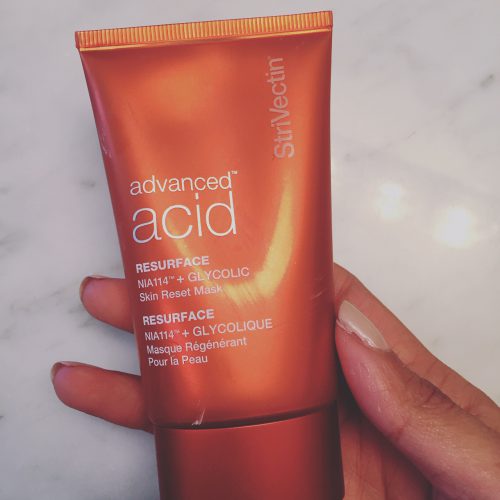 I'm partial to the Strivectin Glycolic Skin Reset Mask: it has glycolic acid in it but it's only on your skin for about 5 minutes which means that it's going to brighten but not do a doozy on your skin. If your skin isn't sensitive, then it won't redden it either. The mask is kaolin-based, so it instantly mattifies and mattifies for a while.
Pick it up online for $80.