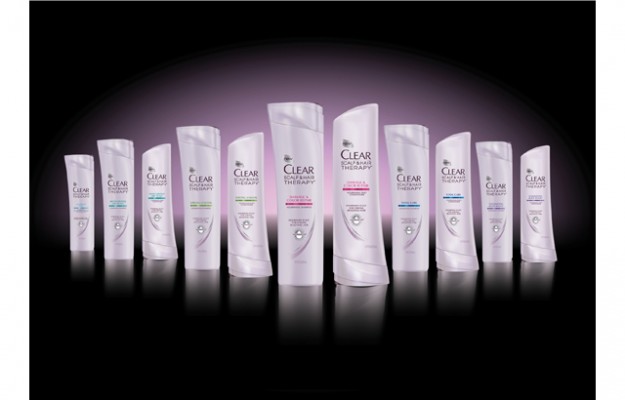 There was buzz last year that Heidi Klum, amidst the divorce, etc., was coming out with a haircare line.  As it turns out, she's actually just schilling for a haircare line, and the line is Clear Scalp and Hair Beauty Therapy.  By now, you've come across the copious commercials on television and seen the print ads in every magazine.
So what's with all the buzz?
What's different about this line is that it's formulated to clean and condition your scalp as well as your hair.  Any doctor will tell you that a healthy scalp is essential for healthy hair, and so there's good reason to try this shampoo and conditioner line.  It's available at the drugstore, and is reasonably priced.
Because my hair is on the longer side, and my ends get very dry, I used the Strong Lengths Shampoo and Conditioner line.  The bottle says that it contains Nutrium 10… sound familiar?  Nutrium is the same "ingredient" that's in Dove body washes, and sure enough, this line is made by Unilever, the maker of Dove toiletry products.
In any case after weeks of use, I've found the line to be entirely decent!  The products conditioner my hair and scalp but there's no greasiness or residue.  My curls are shinier and healthier looking than ever, and I have to say that using the shampoo and conditioner has really made a difference to my hair.
Check out the entire line at drugstores everywhere.