You're going to master eyeliner this year, and Clinque's Skinny Stick is going to help you.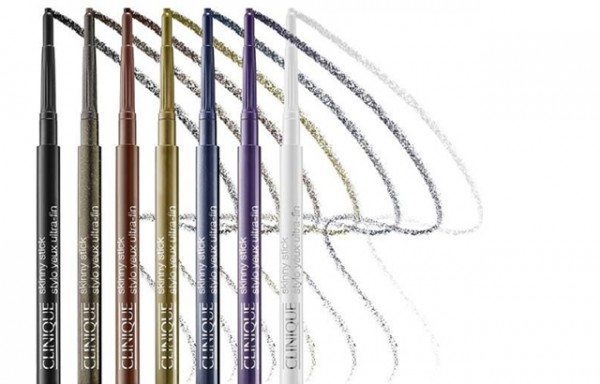 Meet the eyeliner stick so precise that it gives you the look of liquid eyeliner without any of the hassle.  This pencil eyeliner is so thin that it never needs sharpening so it's very easy to line ultra close to the lashes.  Stop at the end of your eyelids, or give a quick flick of your wrist to give yourself a bit of a cat eye.  It's so easy to do.
It's very similar to the Hourglass 1.5MM Mechanical Gel Eyeliner that came out in 2014, but Clinique offers theirs in lots of colours.  Even though I wear brown mascara, the brown Slim Sable colour was a favourite of mine and I think that it's a great starting point because it's subtle enough that you can make mistakes with it.
If you're interested in pricing: one Skinny Stick is $20 (Canadian) for .0002oz.  The Hourglass pencils are sold as a set of 3 for $52 and each one has .0002oz.  So… if you do the math, the Hourglass pencils actually end up being a better deal and it's a more high end brand.  However, the Clinique pencils are just as good, and maybe you don't want to purchase 3 pencils at the same time or dish out $52 in one shot.  Or maybe you want the Slim Sable?