This fall at the Clinique counter, you'll be seeing new Lid Smoothie.  Packed full of antioxidants, this creamy and slightly cooling eyeshadow promises to last on the eyelids for a full 8 hours.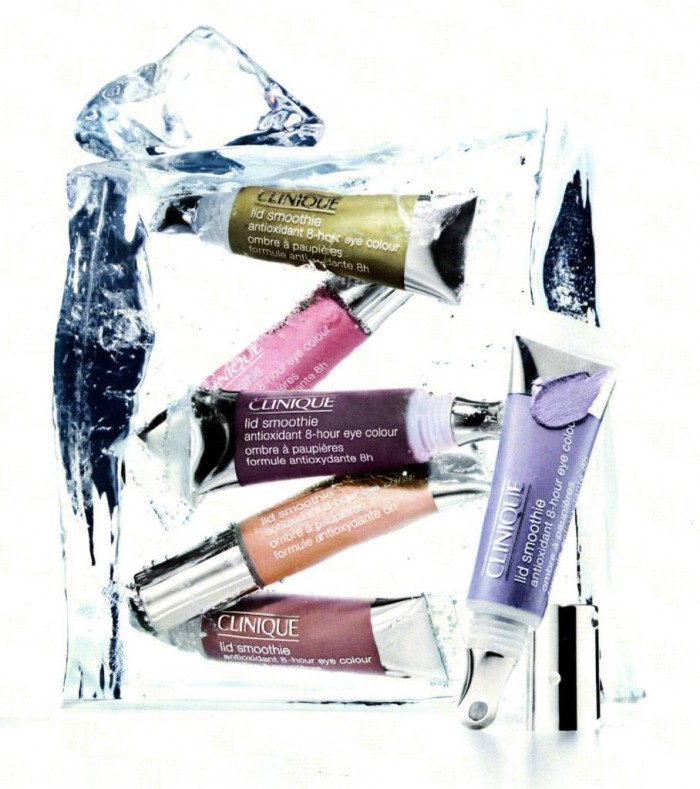 Of course, I have to report differently, because it seems these days that nothing stays on my eyelids for 8 hours.  The Lid Smoothie was smearing by lunch time, and didn't improve with the addition of a primer.
But that's just me.
What you might be interested in is that this product is woefully sheer, and comes in shades that are too tame.  Too tame even for Clinique, which actually does have eyeshadow shades that are more interesting.  Part of the problem is that the Lid Smoothies are mostly shimmer and very little actual colour pigment.  So no matter what shade you choose, it's not going to really register on your lid unless said lid is very pale.
Still for over $20 each, I think that there are similar options to be had at the drugstore for a lot less.