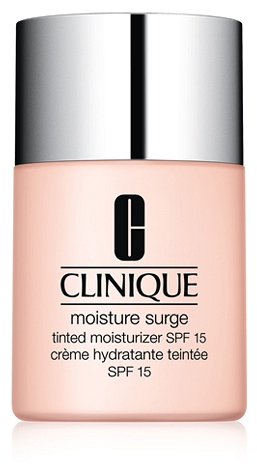 Summer time means switching to lighter makeup, and so I'm on a quest to find the right kind for myself. My skin has taken on a more golden hue and is somehow better thanks to a whole lot of Bikram Yoga.
I tried Clinique Moisture Surge Tinted Moisturizer and it blew me away. It has a light texture that's easy to blend into skin. It sinks in quickly, gives a natural satin finish, and at the end of the day feels more like a moisturizer than a foundation.
A day of wear left my skin looking good, but a week of wear left it absolutely glowing.
For $30 at the Clinique counter, this is a steal for what it does.