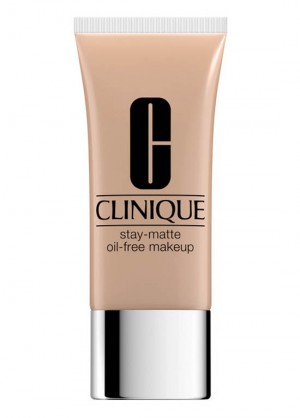 New on the counters this month is Clinique's addition to long-wear foundation.
Stay-Matte's claim to fame is that it's been tested on real women in temperatures as hot as 31 degrees Celsius, with constant 80% humidity, and kept its fresh finish. They also say that the makeup absorbs shine, and controls oil on the surface of the skin.
It's the perfect foundation if you have oily skin like I do. The oil production is worse in the summer, and especially in humid weather. Many times, my face has a glowy finish at the end of the day – something that I've made peace with.
I've tried Clinique Stay-Matte foundation for a whole week, and I'm happy to say that it passes my criteria for an awesome long-wear foundation. I have to say that my T-zone was a tiny bit oily at the end of each day, but my makeup doesn't move an inch when I use this foundation. I found the perfect shade – Honey (kind of like an NC 40 at MAC) – and the makeup blends into my skin nicely.
The foundation has a medium to full finish that applies really nicely with fingers or a brush. The finish doesn't dry, but blends out to a powder finish that doesn't need any additional powder to set. It applies well on top of moisturizer, but I found that wore better if I applied it on bare skin.
Because of the amount of coverage, I did find that the foundation was slightly heavy for me (I prefer a tinted moisturizer most days), but it photographs really well and it would be perfect for a special occasion.
Get it for $28 at Clinique counters.