YYC readers, this is for you!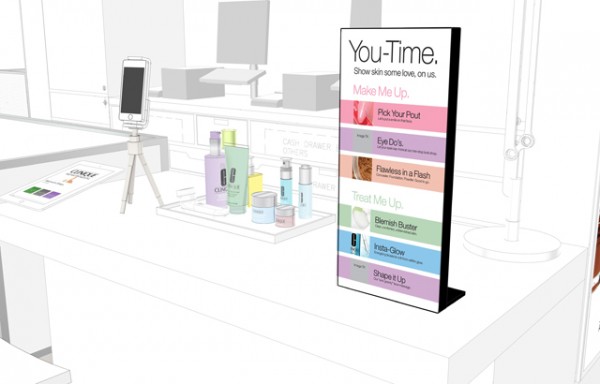 Clinique is reopening in the Hudson's Bay Southcentre next weekend, and to celebrate, they're holding special workshops that will give you the chance to learn skin care tips and makeup tricks from experts at the Clinique counter.
The workshops will take place on the 1st and the 2nd of October, and I'm giving THREE (3!!!) readers the chance to win a $50 prize at a workshop.
Here are the workshops offered:
INSTAGLOW – How to get vibrant, selfie-ready, radiant skin
DAILY DETOX – Expert advice on how to protect skin against the effects of pollution and the environment
IN A WINK – How to get brows that wow, and how to wear the latest eye makeup trends
PICK YOUR POUT –  Let the experts show you how to use the power of lip colour to make teeth look brighter, lips fuller, creating the perfect nude lip or the trendy ombré look
CLEAR SKIN: Examining the real causes of acne and how to get on the path to clear, unblemished skin
FLAWLESS FAST: Expert tips on finding the perfect foundation match, and application tricks to making it look flawless
POWER UP: What are the common causes of skin aging? The science of looking younger and how to create smooth, contoured and even toned skin
 Each workshop is 20 minutes and is followed by a one-on-one consultation, free product samples, and special gifts. 
All you have to do is call the Southcentre Clinique Counter (403-278-9520) to register – the sessions are offered at 10:30 am, 1:00 pm, 3:30 pm and 6:00 and are absolutely free!
So how can you win a special CanadianBeauty.com prize?  Just tell me what your first experience with Clinique was that made you a fan of the brand.  I'll tell you mine: I got a makeover at the Clinique counter for prom, and fell in love with their Almost Lipsticks!  They were perfect for 18-year-old me – glossy and still pigmented enough for a special occasion.  I've worn them ever since.
I'll pick a winner on September 30th, and the winner can pick up their prize at an October 2nd workshop (that they pre-register for).
Leave me your entries in the comments below, and thanks for sharing!