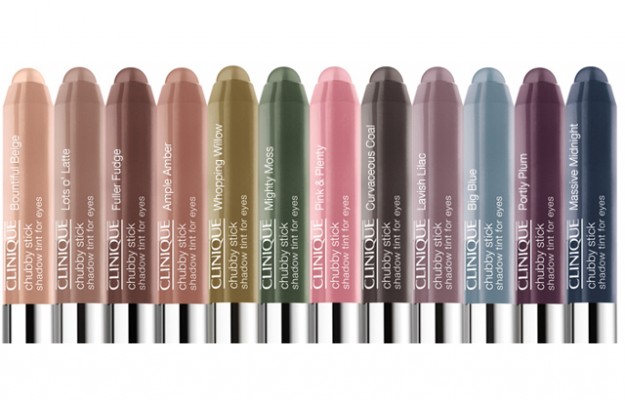 If you've been by the Clinique counter recently, you'll have seen their latest Chubby Stick – it's for the eyes and is much like those eyeshadow pencils you used to be able to buy at the drugstore.
Of course, for $19 this is a much improvement over what you used to be able to get from the drugstore. The colours are fresh and wearable, and there's not an overload of shimmer in the eyeshadows.
They also wear amazingly well, and work even better if you apply them on top of an eyeshadow base.
My only issue was that the point of the pencils… isn't one. I prefer to sharpen the pencils and then use them because I get more control over where I'm applying the shadow. These also blend beautifully so you can mix a few colours with ease.
Check them out at the Clinique counter or at Clinique.ca.