Is this not the prettiest blush you've seen in a long time?  Say hello to Clinique's new Cheek Pop blush.  Bright, pigmented, but utterly blendable and perfect for spring.   Oh yes, and because there's so much pigment in these, the Cheek Pop blushes are very long-lasting.  Also, you won't need to layer lots because they're so pigmented, and if you want, you can sheer these using your application technique or some extra powder or foundation with them.  The colour I tried wasn't at all powdery and was exceptionally easy to use.  It had a tiny bit of shimmer which seemed to wear away throughout the day while the pigment stayed.  I normally don't like shimmery blushes, but was happy with this one.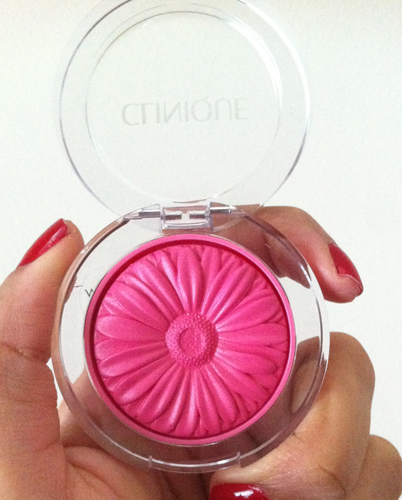 This blush comes in four colours and they're all bright, so if you're used to your blush soft and light (almost not there?) then maybe this blush isn't for you.
But if you're interested in waking up your look and want a lovely new blush to look at and use, then check these out!
The colours are: Plum, Berry, Ginger, and Peach.  Berry Pop is the colour you see above.  $24 each available at your local Clinique counter.