Clive Christian's No. 1 perfume is the most expensive perfume in the world. The Guinness Book of World Records Says so.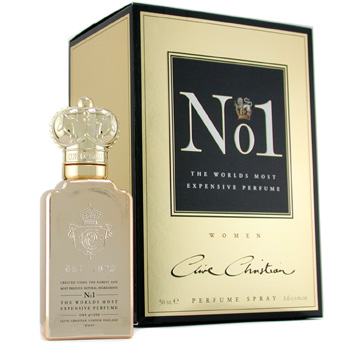 You can get your hands on it at either Neiman Marcus or at Holt Renfrew, where the perfume spray retails for $300 an ounce.
How does it smell? Nice.
The ladies' version doesn't veer in one direction or another. It's not gourmand or overly adventurous in any way, but it does smells fresh and floral. Is it worth $300? If you like how it smells, then definitely. Regardless of the cost, it would make a lovely holiday gift for any fragrance lover and the bottle would make a pretty addition to anyone's vanity table.
There are also a men's version available, and 2 other Clive Christian perfumes, 1872 and X, which is mine (and Goldie Hawn's) favourite.