This holiday season, I am all about the frosty and glittery nail polishes, and CND's Aurora collection delivers on both those counts.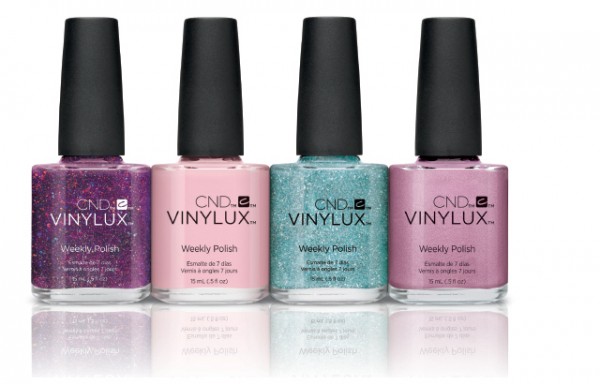 These are available in Shellac and Vinylux formulas, and I'm loving all the colours but you have to check out Tundra which is the prettiest frosty mauve.
Also, Glacial Mist is the prettiest glitter and different from what I would normally wear on my nails at this time of year.
The other colours are Winter Glow which is a pale pink that can be opaque after three coats, and Nordic Lights which is another glitter.
If you're looking for long-wearing colour this holiday season, Vinylux and Shellac are the way to go – Shellac is available as an in-salon service only, and if your salon is a real Shellac salon then they'll likely have this collection.