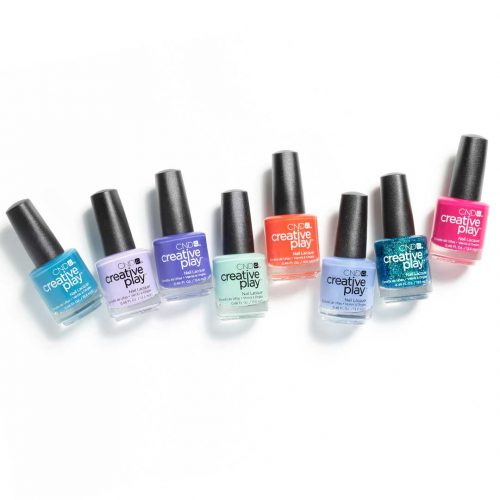 The concept behind CND's Creative Play collection is colours that go beyond the ordinary.  This summer's Sunset Bash collection is no difference.  Blues, oranges, and purples come out to play in a set that includes a base and top coat.
The shades in this collection are:
Teal the Wee Hours
Barefoot Bash
Party Royally
Shady Palms
Tangerine Rush
Skymazing
Express Ur Em-oceans
My favourite colour is definitely Express Ur Em-oceans because it features holographic glitter in a blue jelly base which is so fun for the summer.