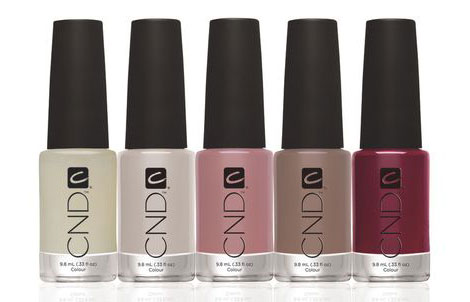 The one must-have nail polish collection in the last little while has been the CND collaboration with Jason Wu.  The colours are on trend and interesting, and I think this beats what a lot of other brands are putting out for spring.  This is the one collection that gives you nude skin-like nail colours to play with, and if you don't like that, there's a lovely red that can take it to the next level.
There are five colours: Veronica, the high-shine deep red used at the show, Miss Wu (limestone gray), Brigitte (dusty rose), Sophia (mushroom taupe), and Anna (textured clear topcoat).
The entire collection is pretty special – swatches coming soon!
And for those of you who have trouble finding CND locally: I get my polishes from SpaBoutique.ca.