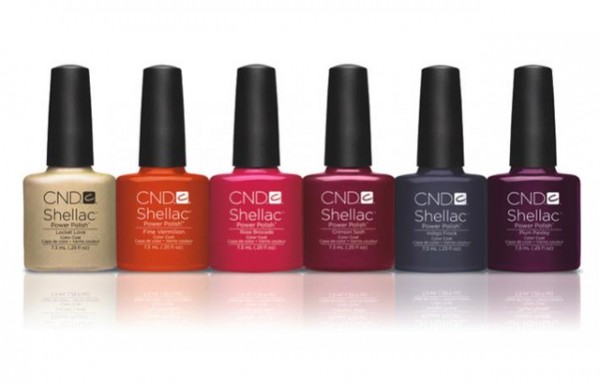 15CND (Creative Nail Design's) Modern Folklore collection is available at salons now, and if you're looking for a change in your regular nail polish, then it's definitely one that you have to check out.
Navy blue, eggplant purple, along with rich golds and reds, this collection is inspired by the luxe feel and look of tapestries and luxurious fabrics.
To get an idea of the feel of the collection and to see the colours in real life, watch this short video:
All the colours are available in Shellac and Vinylux formulas.  The Vinylux colours give amazing coverage in one coat, but two coats makes it look professional and last longer.  The top coat is super shiny and maybe the best top coat out there.
The new colours are:
Crimson Sash
Fine Vermilion
Indigo Frock
Locket Love
Plum Paisley
Rose Brocade
Try Vinylux or Shellac at salons near you.  Vinylux is an at-home system so if you like it in salons, you can purchase the polish and top coat for home use.