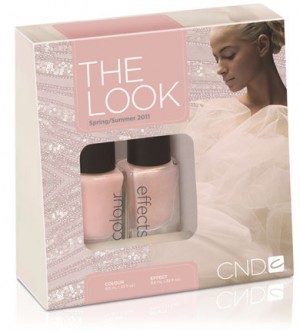 I don't have a lot of experience with CND nail polishes, but even before I tried this colour, I loved the brand.  Why?  Because they categorize their nail colours by the kind of finish they provide, so that you can choose the nail polish you want easily!  For example, the Perfectly Bare nail polish is available in a warm opaque and warm sheer formulas.  I love that they tell me that the colour will be opaque, because usually the natural looking polish colours are sheer, and it can be difficult to build colour with them.  Moreover, many a time, I have bought the polish only to realize that I was never going to get it to be as opaque as I would like!
Anyway, the Perfectly Bare collection came out for spring/summer, and as I said, is a set of two finishes, meant to be worn together or alone.
Just to show you how opaque the cream polish really is, check out my swatch of just one coat.  There was a tiny bit of streaking, but I'm sure that if I had paid more attention, I could have gotten a flawless coat.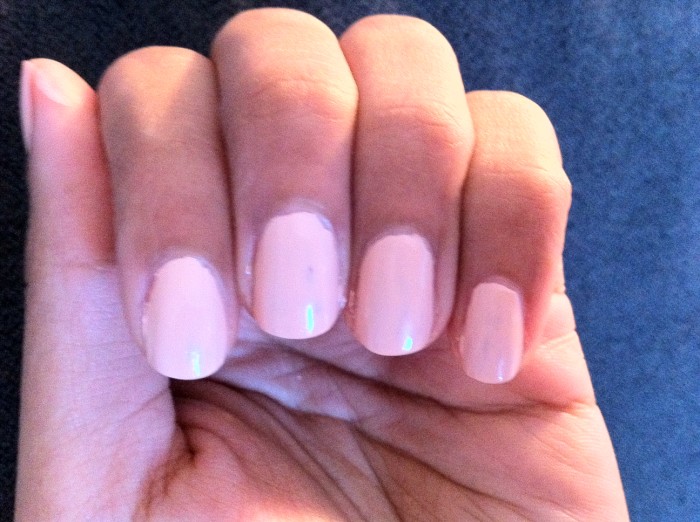 In any case, I ended up doing two coats of the polish which looked lovely.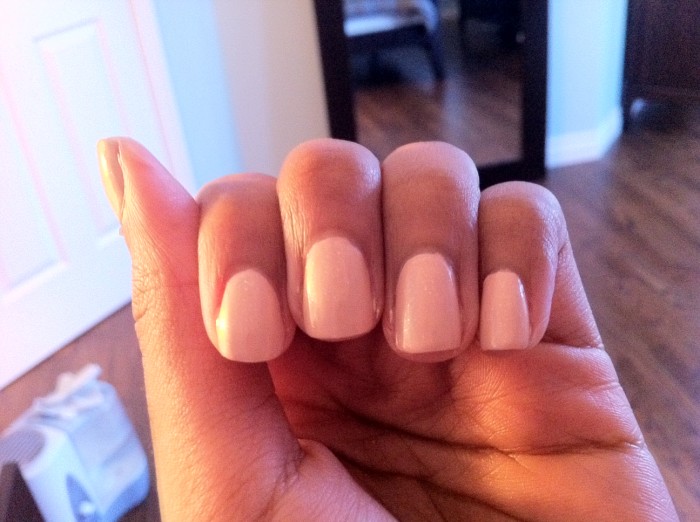 Finally, here's a picture with a coat of the Perfectly Bare shimmer on top.  The effect is pretty but really subtle.  The shimmer is a peachy pink pearl polish with silver specks of glitter in it.  It would look on top of many nail colours.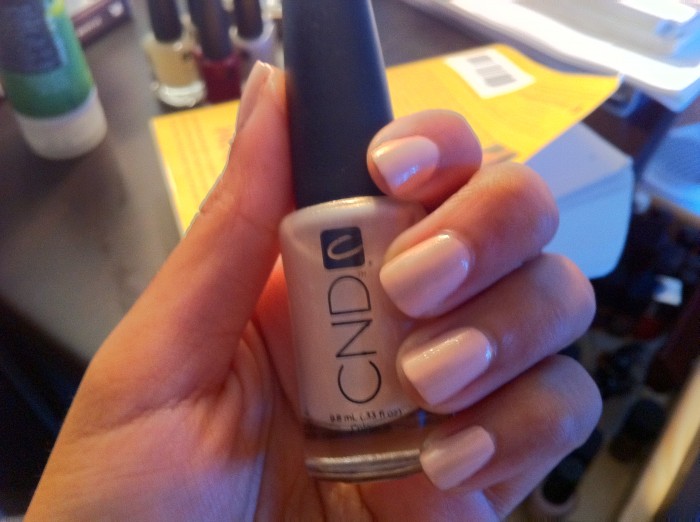 I liked the Perfectly Bare collection, but as it's supposed to match your own skin colour, therefore, I think that lighter skin tones would really like this collection.