Have you read our review of CND Vinylux?  Want to try it for yourself but without investing in the full sizes of the nail polishes and top coat?
Well, then you have to get your hands on the limited edition Forbidden Mini collection out for holiday 2013.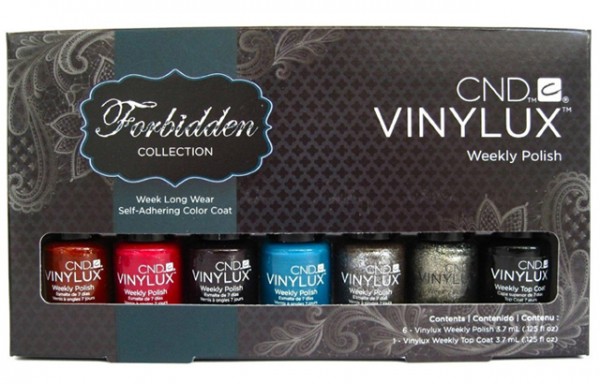 For $42, you get six mini CND Vinylux nail polishes and a mini CND Vinylux top coat.  Trust me, once you try the set, you'll be sold, but this is a great chance to check out some of the colours.
The colours included are:
Blue Rapture, Night Glimmer, Burnt Romance, Steel Gaze, Dark Dahlia and Tinted Love.
Here's my swatch of Dark Dahlia.  I hate to say it but it's pretty similar to OPI Lincoln Park After Dark but with the benefit of having better staying power.  I found that it went on rather streaky and I needed three coats to get opaque coverage.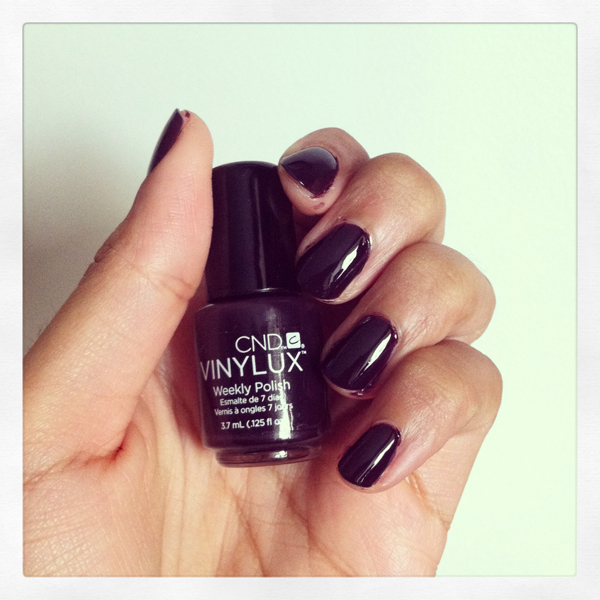 I used two coats of the top coat, because I find that the polish stays on better that way.  The top coat is super shiny for the first couple of days and if you want to retain the shine and longevity of the polish, you may need to reapply the top coat.
Here is a swatch of Tinted Love.  Two coats were used here.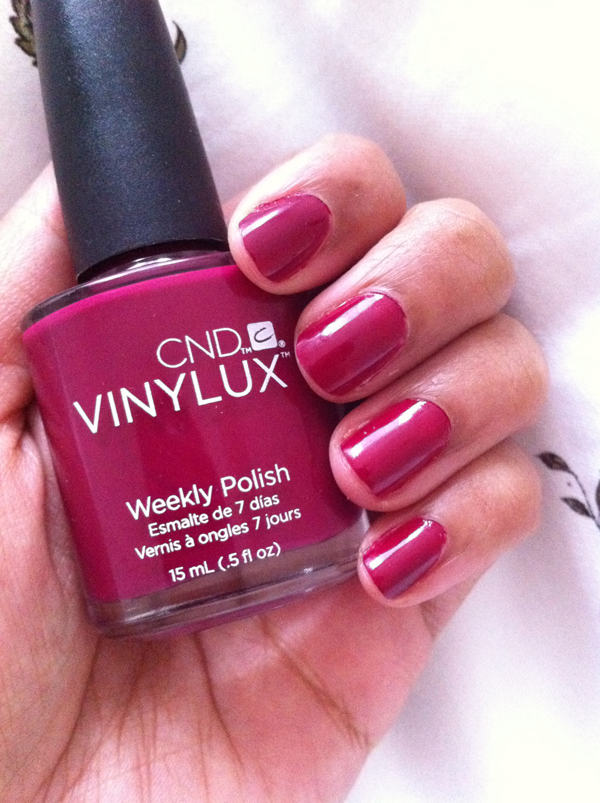 Here is Steel Gaze.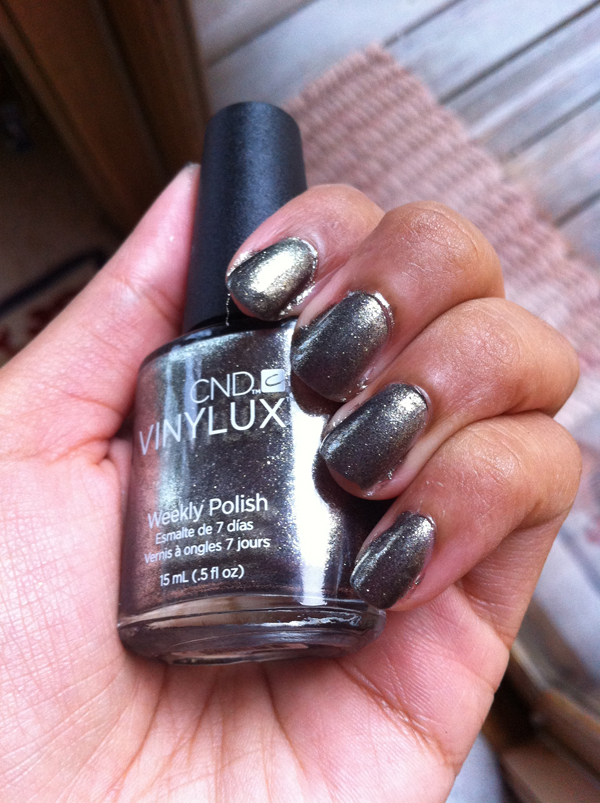 Pick up the set at NailPolishCanada.com.